New and Noteworthy in 1.2.0
Enhanced Linking Wizard
Create Collaboration Links faster with the enhanced Linking Wizard and directly drag and drop artifacts from remote applications.
Pinned Global Configuration
Alternatively to the Global Configuration saved for a Confluence page, individual links may now choose a Pinned Global Configuration, allowing them to always point to the same version of a remote artifact, ignoring the page GC.
Global Configuration Indicator
In order for users to quickly understand which Global Configuration is used by each OSLC Link, a GC indicator has been added.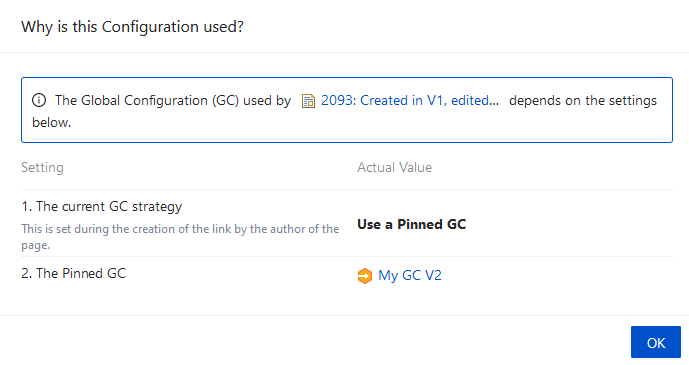 Improved OSLC Link macro edition
The OSLC Link macro Preview button has been replaced with an Edit button. The new interface allows users to edit the display mode or Global Configuration of a link, while simultaneously previewing the impacts of those changes.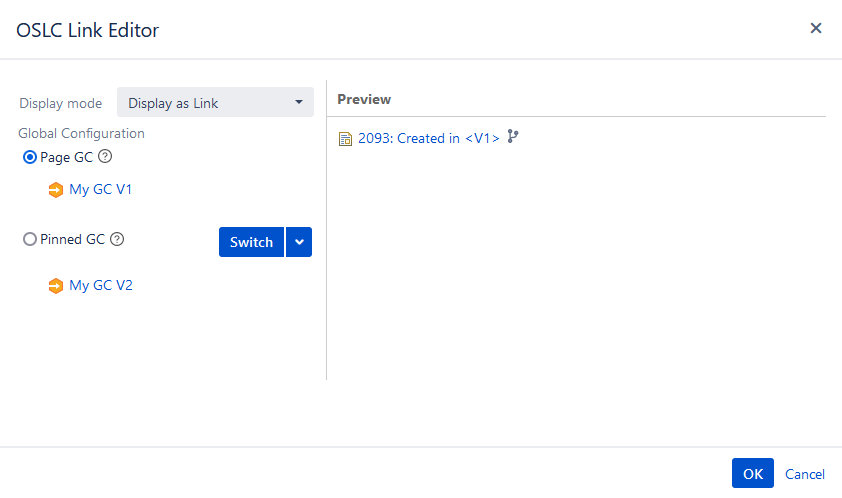 Login status
To fully benefit from OSLC Links, it is required that users log-in to remote applications. To help identifying how many links are displayed on a page without a valid authentication, we added a login status widget near the top of the page.
DOORS Family
It is now possible to create OSLC links with artifacts from IBM Engineering Requirements Management DOORS Family (formerly IBM Rational DOORS).
Downgrading is supported.