New and Noteworthy in 3.1.3
Project OSLC Associations Import
Tired of recreating OSLC project associations after a project import? It is now automatically done during the import, along with all the project OSLC configuration.
Note: a manual synchronization between Global Configurations and Jira Versions may be required.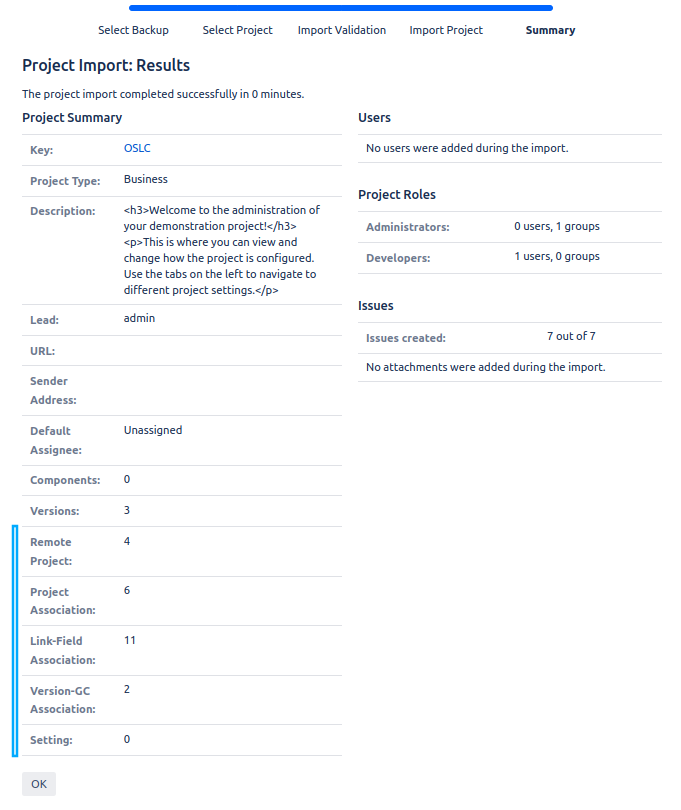 Friend relocation.
All friend relocations need to be complete (or cancelled) prior to the upgrade.
Downgrading is supported.