Profile and Stereotype
A Profile is a mecanism for extending UML with additional concepts.
New concepts are described by Stereotypes.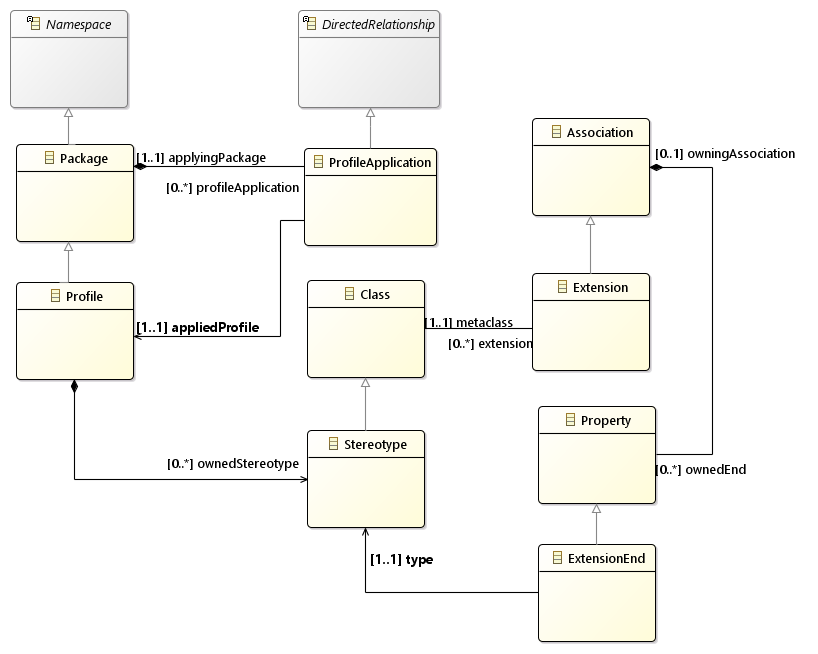 A Stereotype 'S' from a Profile 'P' is applicable on an Element 'E':
If 'S' extends a Metaclass compatible with 'E'.
If 'P' is defined.
If 'E' or one of its owner applies 'P'.